April 2016
Dearest Intercessors,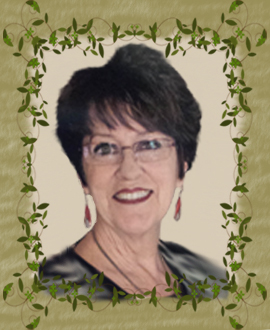 Today we want to invite you (in your imagination) to sit by a stream of cool water, surrounded by lush green grasslands of rest and provision and surrender all your anxious thoughts to your Good Shepherd. Let Him restore your weary soul, dear one.
We know some of you need to join us at the feet of our gentle Shepherd as we cast all our cares on Him, knowing that He truly cares for us and is working all things in our lives and in the world for our good and for His ultimate glory! He invites you to simply sit at His feet and gaze into His eyes, and let the reality of His deep, abiding, unalterable LOVE for you wash over you and lift you up from that weary place. Whether it's a burden of physical affliction, financial need, emotional upheaval, a spiritual night season, or a fierce spiritual battle, the Lord knows all about it. He is inviting you to rest at His feet in absolute, utter trust, surrender and dependence upon Him to see you through your season of need. Rest in His Love. Rest on His Promises. Rest in His faithfulness!!!!
"I am still confident of this: I will see the goodness of the Lord in the land of the living. Wait for the Lord; be strong and take heart and wait for the Lord." Psalm 27:13-14
In His Tenacious Unwavering Love,
Kathryn Taylor and The King's High Way Team
---
March 2016
Dearest Intercessors,
GLORY TO GOD! CHRIST IS RISEN!
Oh friends! Is there any greater reason to celebrate? Hope in eternal life was made sure that Resurrection morning. The Father's glorious power was fully manifest as Christ was raised from the dead to conquer once and for all the fear of death. Now all who believe in Him will also be raised from death to eternal life in Him AND with Him. Hallelujah!!! Thank you Father! Thank you Lord Jesus! Thank you Holy Spirit!!!!
This Resurrection Sunday, as you celebrate the death & glorious resurrection of our Lord and Savior with family and friends, may the power of that Risen Life fill you anew. The apostle Paul spoke of that in Philippians 3:10 when he said, "I want to know Christ and the power of his resurrection…" But, unfortunately we often neglect to remember the second part of the verse—"and the fellowship of sharing in His sufferings, becoming like him in his death, and so, to attain to the resurrection from the dead." We love the idea of sharing in Christ's resurrection, but our flesh surely hates the suffering part—the death to self, the laying down of our will to say, "Father, not my will, but thine be done."
We know dear ones, that some of you are suffering some very painful and difficult circumstances and afflictions in your lives. And it isn't easy waiting for resurrection day. But Praise God, in Jesus, we have that resurrection power to get us through all things as overcomers in the here and now. May Christ be exalted and our Father glorified as we trust Him in all things, as He works them together for our good! Have a blessed Resurrection celebration!!!
In His Glorious, Everlasting Name,
Kathryn Taylor
---
---