June 2016
Dearest Intercessors,
Some recent events in my own life have given me greater appreciation and great thanks that we have a heavenly Father—our Abba, who is deeply compassionate, loving and all wise. I can trust in His unfailing love and rest in His unfathomable grace.
We know that many of you are also in the midst of difficult life circumstances an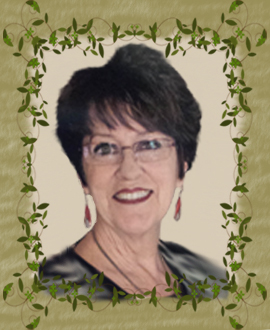 d challenges that may seem beyond your ability to bear. Yet, you too, know
the tender mercies of our Abba, our gracious Father, as you navigate the stormy waters of life. Jesus IS in the boat with us! He IS in control. I encourage you to remember that God really does work all things together for our good because we DO love Him and we ARE called according to His purpose.One day soon, our Father will send his Son to gather His bride in that glorious event we call the Rapture. We long for Christ's appearing, as we imagine the great joy of seeing Him face to face and knowing that we will be in His visible Presence for eternity!
So as Father's Day approaches, we encourage you to continue to lift up your eyes to the ultimate Father who knows all about your circumstances, cares very deeply about your suffering and your weaknesses, and works all things for His glory and our growth. He is so very worthy of our love and trust, no matter what we are facing.
"So we fix our eyes on Jesus, the author and perfector of our faith, who for the joy set before Him, endured the Cross, despising its' shame and sat down at the right hand of the throne of God."
Blessings and the grace of God be with you dear friends.
In Our Father's Love,
The King's High Way Staff
---
May 2016
Dearest Intercessors,
If ever we have desired to see a harvest of souls for the Kingdom of Christ, it is in these days of turmoil and Godless, humanistic philosophy, where good is being called evil, and evil called good.
Unfortunately, this cycle of the political process has brought that forward in an unprecedented way, making many feel simply disgusted with the entire syste
m, and feeling there is no hope for America to turn from the downward trajectory that is so clearly upon us.  BUT GOD…..!!!! I cannot help but think of the account of the great city of Nineveh, and how God delayed judgment upon that city and people because finally, the reluctant prophet, Jonah, spoke out the message of repentance as the only way to avoid complete destruction.
As Christians we know that repentance and crying out to God is our only hope, and we are mindful that no political rhetoric, no special party, no movement or President can be the answer to this country's ills. God alone can intervene in this moment of history and turn this country back from complete destruction, and He will use whom He may choose to do that.
In addition to the repentance of unbelief in God as Creator, and worthy of worship, and the abmissmal moral decline of our culture, Scripture clearly states in Genesis 12:3, how we bless and support Israel is a primary key in how this Nation will fare in the future. And, as we know, we have a current administration that has betrayed the trust that Israel has had in us to be a faithful ally and defender of her right to exist. In considering the November election, we urge you to pray that God will put someone into office who will be a strong, genuine supporter of the state of Israel, and stand with her as a faithful partner, committed to her defense and not urging her to divide the land. After all, it does belong to God!
We know that this election is of historic significance, and we know that we desperately need a leader who looks to God Almighty for wisdom and understanding in the leadership of this country. Someone who will stand for righteousness, and will surround himself with wise and Godly counsel. May God have mercy upon this Nation and see fit to put that kind of individual in office for such a time as this.
God bless you intercessors as you pray for our Nation and for the requests in our letter. We love and appreciate you SO VERY MUCH!!! May our Lord richly bless each and every one of you! You are so precious to Him and to us! Together, we give Him all the glory!!
In Christ's Unchanging Love,
Kathryn Taylor and the King's High Way Staff
---
April 2016
Dearest Intercessors,
Today we want to invite you (in your imagination) to sit by a stream of cool water, surrounded by lush green grasslands of rest and provision and surrender all your anxious thoughts to your Good Shepherd. Let Him restore your weary soul, dear one.
We know some of you need to join us at the feet of our gentle Shepherd as we cast all our cares on Him, knowing that He truly cares for us and is working all things in our lives and in the world for our good and for His ultimate glory! He invites you to simply sit at His feet and gaze into His eyes, and let the reality of His deep, abiding, unalterable LOVE for you wash over you and lift you up from that weary place. Whether it's a burden of physical affliction, financial need, emotional upheaval, a spiritual night season, or a fierce spiritual battle, the Lord knows all about it. He is inviting you to rest at His feet in absolute, utter trust, surrender and dependence upon Him to see you through your season of need. Rest in His Love. Rest on His Promises. Rest in His faithfulness!!!!
"I am still confident of this: I will see the goodness of the Lord in the land of the living. Wait for the Lord; be strong and take heart and wait for the Lord." Psalm 27:13-14
In His Tenacious Unwavering Love,
Kathryn Taylor and The King's High Way Team
---
March 2016
Dearest Intercessors,
GLORY TO GOD! CHRIST IS RISEN!
Oh friends! Is there any greater reason to celebrate? Hope in eternal life was made sure that Resurrection morning. The Father's glorious power was fully manifest as Christ was raised from the dead to conquer once and for all the fear of death. Now all who believe in Him will also be raised from death to eternal life in Him AND with Him. Hallelujah!!! Thank you Father! Thank you Lord Jesus! Thank you Holy Spirit!!!!
This Resurrection Sunday, as you celebrate the death & glorious resurrection of our Lord and Savior with family and friends, may the power of that Risen Life fill you anew. The apostle Paul spoke of that in Philippians 3:10 when he said, "I want to know Christ and the power of his resurrection…" But, unfortunately we often neglect to remember the second part of the verse—"and the fellowship of sharing in His sufferings, becoming like him in his death, and so, to attain to the resurrection from the dead." We love the idea of sharing in Christ's resurrection, but our flesh surely hates the suffering part—the death to self, the laying down of our will to say, "Father, not my will, but thine be done."
We know dear ones, that some of you are suffering some very painful and difficult circumstances and afflictions in your lives. And it isn't easy waiting for resurrection day. But Praise God, in Jesus, we have that resurrection power to get us through all things as overcomers in the here and now. May Christ be exalted and our Father glorified as we trust Him in all things, as He works them together for our good! Have a blessed Resurrection celebration!!!
In His Glorious, Everlasting Name,
Kathryn Taylor
---
---