May 2013
Dear Intercessors,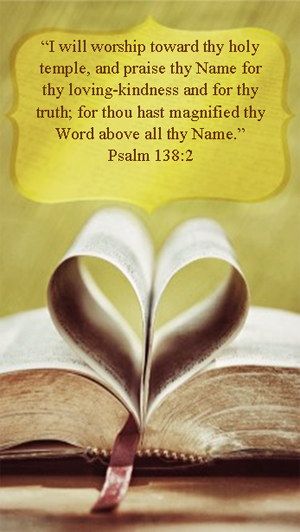 Isn't it wonderfully amazing that Jesus, himself, is the Word?  The Word made flesh that dwelt among us?
Thank you Jesus that You are the Ruach Elohim; the Breath of Life; the Living Water; the Bread of Life.  On You we feed.  In You we live and move and have our being.  Praise your holy Name!
It is by the Word of God and your prayers, dear ones, that we joyously give praise to our Father for all He is accomplishing in this ministry, and for the sustaining grace He has poured upon Nan as she has traveled through the valley of the shadow of death.  In her profound weakness, God's power has truly been made manifest as she has trusted in His unfailing love and comfort toward her.  And the outpouring of prayers, e-mails, letters, notes & cards for her and for Chuck and their family has been a glorious testimony to them and to us of the Agape that binds the Body of Christ together and brings Him glory.  Thank you, thank you, thank you intercessors  for every prayer, every thought, every expression of love that has lifted Nan to the Throne of God.  It deeply touches her and Chuck, and it touches us as well to depths of our hearts to know she is being surrounded by the love and prayers of so many 1000"s.
One day, my friends, when we all are together in the glory of His Presence, all the hardship, heartache and sorrow of this life will be a vapor.  Looking into the eyes of Jesus we will know the overwhelming joy of the completeness of our life in Him!  And with you, we long for His appearing!  Yet, in the meanwhile, He has ministry for each of us to carry out, and he desires for us to be faithful.  May we be about His business with hearing ears and willing, obedient hearts.  To Him be all the glory!!!
In His Immeasurable Love,
Kathryn
response@kingshighway.org
---
April 2013
Dearest Intercessors, Oh the glory of Spring! Here in the inland northwest we are some of the last to see the coming of the new season of life & the beauty that God so lovingly & skillfully designed to lift our spirits after a long winter. We thank you dear ones for the outpouring of love and prayers that have gone out for Nan. She has certainly expressed her heartfelt appreciation for everyone who has called out to our Father on her behalf. The initial surgery went extremely well, and pathology of the borders of the cancer tested clean, which means they got all the cancer! And the grim prospect of having to lose her nose was miraculously avoided by highly skilled surgeons guided by the hand of our gracious and merciful God. The most recent surgery, March 28th for reconstruction also went very well, according to the surgeon. Thank you Abba!!! All glory and praise to you El Shaddai!!! However, Nan has suffered extreme pain in her recovery beyond what she thought she could endure, so please continue to keep her in your prayers! She cannot do without you brothers & sisters. God has been utterly faithful to uphold her. And I cannot help but believe that she understands now more than many of us ever will what Jesus must have endured with the excruciating pain of having his face beaten so badly that he was unrecognizable. She has entered into a level of suffering that has allowed her to behold more of His glory, and we look forward to the insights He has given her as she includes them in her book, Hope, An Anchor For Our Soul. What Jesus did for us on the Cross, dear friends, was a triumph!!! The Enemy thought he had won. But we know the tomb is empty, and by the Word of Truth and the witness of the Holy Spirit within us, we know that one day soon Jesus is coming again. So even though in this world we all are experiencing some form or another of tribulation, we take comfort and refuge in the words of Jesus, himself, "…but take heart, for I have overcome the world." May your own hearts be greatly encouraged today! Amen! With great love and gratitude for your ongoing prayers, Kathryn response@kingshighway.org
---
February 2013
Dearest Intercessors, "If anyone acknowledges that Jesus is the Son of God, God lives in him and he in God.  And so we know and rely on the love God has for us."              1 John 4:15-16. Wow!  Isn't that just the ultimate encouragement? In these days when there is so much uncertainty, we can rest in absolute assurance of our Father's love for us and his promise to never leave us nor   forsake us.  Thank you Abba!  Thank you Jesus!  Thank you Holy Spirit! Father's love, Agape, has been the message from Genesis 1—from the beginning.  And we pray that you are resting in and standing fast in the confidence of His Love regardless of your circumstances or what you see going on around you. Nancy's first teaching book, The Way of Agape, and the message of knowing God loves us unconditionally, and how we are to love God in return, has been the foundation of this ministry and will continue to be.  He gives us the privilege of ministering face to face, over the phone, through e-mails and our website, as well as conference speaking to 1000's each year.  We are seeing lives changed as they grasp how "wide and long and high and deep is the love of Christ, and to know this love that surpasses knowledge—that you may be filled to the measure of all the fullness of God." Without your prayers, financial support, and encouragement, we could not do all that we for the glory of God!  You, dear ones, are such a treasure to us and we wanted to take this special time to once again say so.  We can never overstate how valuable your prayers are to sustain and bless this ministry, as well as all of us who are so privileged to work here.  We in turn, pray for you and ask that God would multiply to you the awareness of His love and      Presence, as well as supplying all of your needs according to His glorious riches in Christ Jesus!  And we all say, AMEN!  Blessed Valentine's Day everyone!!! In His Forever and Overflowing Love, Kathryn response@kingshighway.org
---
January 2013
Dear Intercessors, There is little doubt among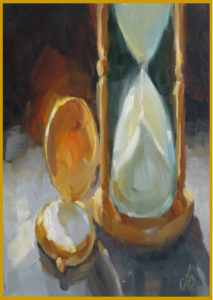 serious Christians that we are living in a season of rapidly advancing "signs of the times". The Middle East is exploding in violence & upheaval. Natural disasters are increasingly of "biblical" proportions, even according to secular news commentators. And the slaughter of precious, innocent children in Connecticut, along with a number of adults committed to those children, makes the words of 2 Timothy 3:1-4 horrifyingly real. Oh Lord God! Grant us the grace to redeem the time you have appointed to each one of us in these days. May our lives exude the love & the fragrance of Christ so that we may touch this sin-sick world with the only redemptive power there is—You and your great salvation! Grant us the grace to remember even in our own distress that You, yourself said would come, to "Be anxious for nothing, but in everything, by prayer and petition, with thanksgiving, make our requests known to you, and the peace of God, (your peace) that passes understanding will guard our hearts and minds in Christ Jesus." Amen! Grant us the grace, amidst the increasing tribulation and advancing oppression in our own nation, to continue fervent in prayer, guarding our hearts against turning cold because of the increase of evil. Grant us the grace to love You with all our hearts and all our souls and all our minds, and to love our neighbor, as you have commanded us. Grant us the grace to pray for those in authority over us according to Your will, even when they represent all that goes against your Word. May our prayers, by your grace and power change their hearts and the direction of our nation, for your glory!!!! Grant us the grace, Father of Lights to be the lights on this earth, shining in the darkness, holding out the Word of Life—the hope of salvation. Grant us the grace to be strong and courageous as we face the uncertain days ahead, knowing that the battle is not ours, but yours, O Lord, and that you have promised to never leave us nor forsake us or suffer us to be tempted beyond what we are able to bear. Enable us Father to remember the words of your servant David from Psalm 62:1-2 "I am at rest in God alone; my salvation comes from Him. He alone is my Rock and my Salvation, my Stronghold; I will never be shaken." Amen! Amen! So, precious brothers and sisters in Christ and faithful intercessors, as we enter into this new year of challenge and change, we pray that your faith is strengthened day by day, and you continue to find that God's grace is sufficient for you in all your ways. May the coming year, dear ones, for you, as well as us and this ministry, be filled with the goodness of our Lord and testimonies of his great love and faithfulness to us as his Body and Bride. In His Steadfast Love, Kathryn response@kingshighway.org
---
December 2012
Dearest Intercessors, "For unto us a child is born, unto us a Son is given: and the government shall be upon His shoulder; and his name shall be called Wonderful Counselor, The Mighty God, The Everlasting Father, The Prince of Peace." (Isaiah 9:6)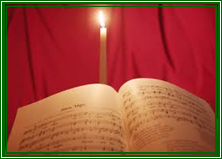 Oh praise God that a day is coming when the kingdom of God will be established on this earth and King Jesus will reign with absolute authority and righteousness. Maranatha!! Even though we have been given over to a second term under a President who does not uphold our sacred Biblical values, we need to intercede just as fervently and even more so that we will courageously stand for true Biblical righteousness and proclaim that Jesus is the hope of the world, not the United States of America as has so often been stated by leaders of both political parties. The troubled economy is only a symptom of the true problem—a turning away from the True God as the Builder of this Nation. Our economy may improve or it may implode, (that is yet to be seen), but the true need is to remember that it is the kindness of the Lord that leads us to repentance. May that be greatly displayed within the Church, and within our Nation in the time we have before Christ's return. We thank you dear ones for the gift of your intercession on our behalf, not just as a sweet savor at Christmas, but all throughout the year. Our ministry could not stand without you. And we love you and appreciate you with all our hearts! Have a most blessed Christmas!!!! In the Name above all names, Jesus, Kathryn response@kingshighway.org
---
November 2012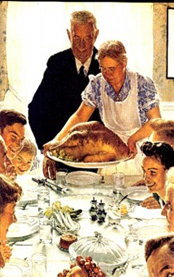 Dear Intercessors, Yes! Praise God from whom ALL blessings flow. Praise Him all creatures here below. Praise Him above ye heavenly host. Praise Father, Son and Holy Ghost. Ah-men. We truly do have so much to be thankful for! God is Sovereign, and he is always worthy of praise! When we have abundance, He is to be praised. When we have little, he is to be praised! He is good and his love endures forever! It is God who sets kings on thrones and who removes them. It is God who establishes nations and also causes them to fall. It is God who knows every hair on our heads and who clothes the lilies of the field and feeds the birds—not one of which can fall apart from his notice. As His children, children of The Most High God, and members of the Body of Christ, what blessing and provision is ours! We may not have all that we want, but He has promised that we will have all that we need! What glorious reassurance in light of all the economic turmoil in the world. A grateful heart, a heart that chooses to be content in it's present circumstances, steadfastly trusting in and praising God, is a heart at peace. And that is what we pray for each one of you as we celebrate this special season of thanks. And with expectation, look ahead to what the coming year holds for us as individuals, families and a nation. We pray for God's exceeding mercy to prevail. "Let those who love the Lord hate evil, for he guards the lives of his faithful ones and delivers them from the hand of the wicked. Light is shed upon the righteous and joy on the upright in heart. Rejoice in the Lord, you who are righteous, and praise his holy name." (Psalm 97:10-12) Remember friends, this world is not our home, we're just passin' through on our way to the city whose builder and architect is God!!! Hallelujah!!! In His gracious and blessed Name, Kathryn response@kingshighway.org
---
October 2012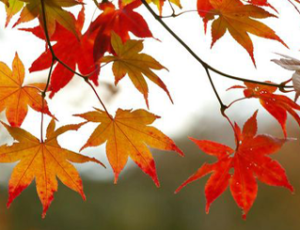 Dearest Intercessors, The changing leaves announce the beginning of the fall season— a dramatic and lovely time of the year. The warmth of the summer is giving way to cooler days and chilly nights and we feel the changes coming with the arrival of the cooler atmosphere. There is a change in the spiritual atmosphere as well. Most in the Body of Christ are feeling a quickening in our spirits as we watch events in our own nation, The King's High Way staff as well as the world unfold. And we are looking up, knowing that our redemption is drawing nearer with each passing day. BUT, Jesus, himself, exhorted us to "work while it is yet day, for the night cometh when no man can work." John 9:4 So we at KHW continue to work, doing all that we believe our Lord has called us to do to minister to the Body of Christ in making true disciples, as well as to share the love and the Gospel to an unbelieving world. But we do need your prayers and encouragement, dear intercessors, more than ever. Taking advantage of the endless possibilities available through the internet, we are working on launching some new internet applications as well as posting some videos on YouTube. We also still maintain a full schedule of ministerial counseling, as well as conference speaking and other venues of ministry. We need continual prayer support as well as financial provision. With the economic downturn, we have experienced a slowdown in the volume of materials going out and contributions coming in. Please keep this need in your prayers. We do believe we are walking in the love and the will of God and He will continue to sustain this small but vital ministry, because we do it for His glory and for the edification of the Body and the salvation of souls. Also, as we face the approaching U.S. Presidential election, may we be fervent in prayer for the nation and leadership, asking that God would accomplish His perfect will in the outcome. And may His mercy prevail. May Christ's sweetest blessings be yours, dear ones, as we celebrate Him as the Lord of the harvest. In His Omnipotent Love, Kathryn response@kingshighway.org
---
August 2012
Dearest Intercessors,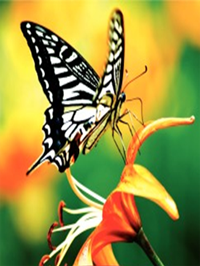 Hallelujah for the transforming work of Jesus by the power of the indwelling Holy Spirit! And what a magnificent metaphor the Lord gave us as a visual in His creative transformation of the lowly caterpillar into such an astonishing wonder as the butterfly!!! We marvel at His creation, and we , as born again believers are an even greater marvel! Thank you Jesus!! And thank you Father that we are being transformed from glory to glory! The process continues through our lifetimes, and if we choose to submit to the Lord's process, He will be the One greatly glorified because of it! We all know dying to the self is not easy. The de-selfing process can be grueling at times. Oh how our flesh seeks to have it's way with us. But God is faithful! And by faith, as we pray and trust that He will be faithful to complete the work He has begun in us (Phil. 1:6) we are lifted up by His grace and have victory over the self life. "I am crucified with Christ, nevertheless I live. Yet not I, but Christ liveth in me: and the life which I now live in the flesh I live by the faith of the Son of God, who loved me and gave himself for me. (Galatians 2:20) The enemy of our souls, friends, is out to wear us down in these last days, sometimes even making us doubt momentarily God's love and concern for us and that we will finish strong. Many in the Body are feeling weary and overwhelmed with difficult circumstances, and the taunts of the enemy. But, "You have died, and your life is now hidden with Christ in God" (Col. 3:3) Beloved, there is no safer place to be! May His love, grace and mercy flood your souls this day and lift you to the heavenlies! Peace be with you. In His Matchless, Faithful love, Kathryn response@kingshighway.org
---
June 2012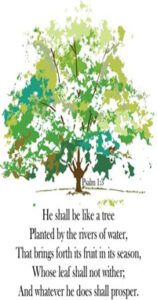 Dearest Intercessors, Oh how we need to be encouraged and reminded of the promise of Psalm 1:3, to the man who delights in the law of the Lord, and meditates on it day and night. A tree planted by water flourishes. It's strong branches reach forth with new growth each year and it's leaves unfold and form a canopy of shade and cooling refreshment to heat-stricken, weary souls. And don't we find more and more as the days grow more evil, just as Scripture has said, there are so many that are heat-exhausted and weary from the weight of sin in the world? Whether it's the weight of personal sin that we struggle with, or the burden caused us by the sin of others, we can become weary in the battle of the flesh verses the Spirit. And yet God promises to uphold us and complete the work he has begun in us! Philippians 1:6 "…being confident of this; that He who began a good work in you will carry it on to completion until the day of Christ Jesus." AMEN! Oh thank you Jesus for that promise!!! Sometimes under the weight of our own burdens, we sometimes don't feel like being a refreshing drink of water to another individual. And we find we just don't have the strength to extend ourselves for others, and yet, as we seek the face of God through His Word, through prayer, through surrender, He always gives us strength and grace to be the refreshment and the shade that another may so desperately need. Through Christ we can do all things he has called us to! I say this because so many hurting people in great distress and need are coming in or calling in to our ministry here at King's High Way as well as in our personal lives. Satan is out to dishearten and destroy the lives of so many, including Christians. Yet—God our Father and our Lord Jesus Christ are so very faithful! Lives are being turned around in the midst of horrendous circumstances. God is being glorified, which is what it is all about! "For the Lord gives wisdom, and from His mouth come know- ledge and understanding." Proverbs 2:6 "It is because of Him that you are in Christ Jesus, who has become for us wisdom from God—that is, our righteousness, sanctification and redemption. Therefore, as it is written: 'Let him who boasts, boast in the Lord.' " 1 Corinthians 1:30 Just know dear intercessors, that your prayers, along with ours, give us all we need through our gracious Lord Jesus Christ to continue with the vital heart ministry that we do here at King's High Way. Binding up the brokenhearted and setting the captives free is so much of what we do . And we bless you and thank you for praying for those mentioned on the prayer letter as well as many who are not, but nonetheless need your intercession as well. "May our Lord bless you and keep you; The Lord make His face shine upon you and be gracious to you; the Lord turn His face toward you and give you peace." (Numbers 6:24-26) In His gracious love, Kathryn response@kingshighway.org
---
May 2012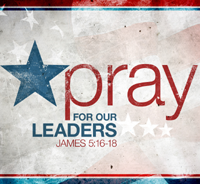 Dear Intercessors, Small town or sprawling metropolis, the influence of the righteous in Christ can have a profound affect on a city. And because the 3rd of May is the National Day of Prayer, we wanted to focus on that theme for this exhortation. We know we are living in perilous times. With increasing measure we see the need to "pray without ceasing", as 1 Thessalonians declares. And like so many in the Body of Christ, with the November elections, we see this year as a critical juncture in our national spiritual life. And it makes me think of Joshua after the defeat of Israel at Ai. As he cried out to God concerning the rebellion and sin of the Israelites he said,   "O Lord, what can I say, now that Israel has been routed by it's enemies? The Canaanites and the other people of the country will hear about this and they will surround us and wipe out our name from the earth. What then will you do for your own great Name?" (Joshua 7:8-9) Many agree that our Nation is being ruthlessly choked by the deep weeds of blatant rebellion to God and wickedness of every description. A turning away from the Biblical principles upon which our Nation was established has left us vulnerable to every deception and ploy of the enemy to bring us to ruin. We have a present administration that is more hostile to true Christian beliefs than any other in our history. And unfortunately, our choices for the upcoming presidential election are like being between a rock and a hard place, as the old saying goes. But we rest our hopes on THE ROCK, as we pray for His will to be done and true spiritual awakening to sweep millions more into the Kingdom before His return! THIS is what we pray God will do for his own great Name! We don't know for certain where America stands in regard to end time prophecies. But we do know that God, for His own Name's sake can do something extraordinary in our time to allow this nation to be restored to the purpose for which He brought it into being—to glorify Him and to proclaim His gospel to the world. As we celebrate the National Day of Prayer this April 3rd, may we cry out to Almighty God with renewed and strengthened fervency for His mercy upon our declining Nation. May He grant us an unwavering spirit of prayer and supplication. May we have the faith to believe for the seemingly impossible. May we keep trusting in His unfailing love and mercy, and His ever-faithful promises to those of us who love Him and call upon His name. In the glorious and powerful Name of Christ, Kathryn response@kingshighway.org
---
April 2012
Dear Intercessors, Nothing quenches our desperate physical thirst like pure, cool, clean water. And nothing can quench our desperate spiritual thirst like the pure water of the living Word. John 1:14 declares, "The word became flesh and made his dwelling among us. We have seen his glory, the glory of the only Begotten, who came from the Father, full of grace and truth." The Living Water, the Bread of Life—Jesus! Eternal God. Our Savior, Prophet, Great High Priest and King! Messiah, Holy One, Lamb of God, Bridegroom! Oh Jesus, we thank you, we praise you, we love you!!!! The Psalmist, David writes in chapter 19:7-11: "The law of the Lord is perfect reviving the soul. The statues of the Lord are trustworthy, making wise the simple. The precepts of the Lord are right, giving joy to the heart. The commands of the Lord are radiant, giving light to the eyes. The fear of the Lord is pure, enduring forever. The ordinances of the Lord are sure and altogether righteous. They are more precious than gold, than much pure gold; they are sweeter than honey, than honey from the comb. By them is your servant warned; in keeping them there is great reward." And in Psalm 30:5 he writes, "Every word of God is flawless; he is a shield to those who take refuge in him." As we consider the times in which we live, the state of our country, world economies and the unrest in the Middle East, 'we fix our eyes upon Jesus, the author and perfector of our faith", and we drink long and deep of the water of the Word to remind us that God is in control, that Jesus is our conquering King, and that we don't need to be anxious for anything, but in all things, through prayer and supplication, with thanksgiving, we can make our requests known to God. And the peace of God that surpasses all understanding will guard our hearts and minds in Christ Jesus, no matter what our Lord may allow to come our way. So dear ones, "be joyful in hope, patient in affliction, and faithful in prayer!" And as always, with great thanks to our Lord, we bless you for your faithful intercession on our behalf and of those who are listed on our prayer letter! You are a sweet fragrance to Father and to us! We love you! In the glorious name of Christ, Kathryn response@kingshighway.org
---
February 2012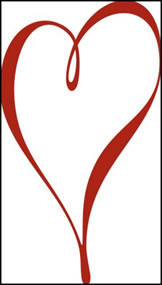 Dearest Intercessors, "Grace, and peace to you from God our Father and our Lord Jesus Christ. Praise be to the God of our Lord Jesus Christ, who has blessed us in the heavenly realms with every spiritual blessing in Christ. For he chose us in him before the creation of the world to be holy and blameless in his sight. In love, he predestined us to be adopted as his sons through Jesus Christ, in accordance with his pleasure and will—to the praise of his glorious grace, which he has freely given us in the One he loves. In him we have redemption through his blood, the forgiveness of sins, in accordance with the riches of God's grace that he lavished on us with all wisdom and understanding." (Ephesians 1:2-8) Oh what love! Love that we can celebrate every day of the year, every hour of the day, every moment of life! Thank you, thank you Jesus!!! Knowing that Christ died for us while we were yet sinners is enough to bring us to our knees in love and worship that only HE is worthy of receiving. Eternal praise to His glorious name!! Our prayer for ourselves and for all of you as well as the entire Body of Christ is "..that your love may abound more and more in knowledge and depth of insight, so that you may be able to discern what is best and may be pure and blameless until the day of Christ, filled with the fruit of righteousness that comes through Jesus Christ—to the glory and praise of God." Phil. 1:9-11 May the blessings and the favor of God sweetly rest upon each one of you! In the glorious, loving name of Jesus, Kathryn response@kingshighway.org
---
January 2012
Dearest Intercessors,
What a blessed way to enter into the new year—with joy and praise and worship and blessing to the Lord, our God—our Savior and our King!!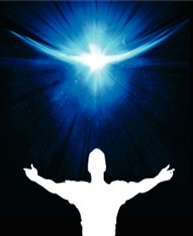 As we observe the world today, and especially our own nation, we know that worship and praise is foundational to standing strong and steadfast in the times ahead. Jesus Himself said, "In this world you will have tribulation, but take heart, because I have overcome the world." We can rest secure on that strong promise! Thank you Jesus!
I can't help but find myself these days often singing that precious old hymn, This world is not my home, I'm just a passin' through… Ah, yes—just passing through. Truly, life here is just a mist, as the Psalmist declares, that appears for a little while and then vanishes. So having an eternal perspective, the hope of the promises of our Christ and the glories of heaven with Him are essential to our peace and perseverance here on earth. Jesus must increase, we must decrease. I may not always understand why He allows certain things into my life, but I must always remember that HE is Sovereign, and that when I exalt Him and praise Him and worship Him, no matter what my earthly circumstances, I am blessing His heart and glorifying Him, as He alone deserves.
So, may praise, prayer and worship be continually on your lips, dear ones, as we enter into this New Year. "Trust in the Lord with ALL your heart and lean not unto your own understanding. In all your ways acknowledge Him and He will direct your path." Proverbs 3:5-6 And may our Lord's divine favor and blessing rest upon each one of you as you continue to pursue Him, seeking His face, and loving Him with all your hearts, souls and minds!
In His immeasurable love,