June 2014
Dearest Intercessors,
Our prayer here at King's High Way has always been to bear much fruit. We know that apart from our dear Lord Jesus and the Holy Spirit who indwells us, we can do nothing. So as we continue to trust God for direction concerning this ministry we praise Him that He has a plan for good.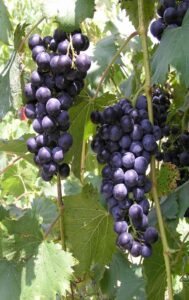 As we shared in our previous prayer letter, we find, for various reasons at this time we need to relocate. Our Lord has provided a wonderful office space for us—very pleasant atmosphere, but about half the size of our current location. Of course it is less expensive, and that was one of our objectives. Also, no lawn to water or mow and the snow removal in the winter will be done for us! Two big pluses! We will be moving in the end of this month, so please be praying for us as we make the huge transition. Also that God will provide all the laborers to help us in this gigantic task!
Our dear Nan had Gamma Knife radiation recently to treat the new melanoma that showed up on her most recent scans. We trust that as God has accomplished miracles previously on her behalf, He will be pleased to do that once again. And we thank our Lord that Chuck and she have been able to take some time away from Dr.'s and hospitals and spend some sweet, much-needed relaxing time together.
Nan's book is nearly completed. Only a few tweaks and changes to do to polish it. Meanwhile Debbie and Lori are working on the study guide that will be part of the book. All is nearly complete, so we look forward with much eagerness to the final product and the HOPE we believe it will bring to many in the Body of Christ who are going through their own heartaches, struggles and challenges. Trust in our Lord and perseverance are so necessary in these days in which we live, just as it has always been since Jesus first walked this earth. We also pray the book will be an inspiration to those who do not yet know Christ as their Savior and are without hope in this crazy world.
As we enter into the sweet season of warm summer weather, we pray our Lord's richest blessings upon you as you enjoy BBQ's and picnics, family and friends, travel or perhaps just sitting outside on your own patio. Even though we labor in our Lord's vineyard, He also desires that we take time to come aside and rest and enjoy the manifold blessings that He has so graciously showered upon us! He is the Giver of every good and perfect gift!!!
In His Love and Rest,
Kathryn
response@kingshighway.org
---
March 2014
Dearest Intercessors,
We are living in perilous times as we watch the geopolitical scene all around the world, as well as the U.S. Jesus told us these things would be coming, to understand the signs of the times & to be looking up, for our redemption is indeed drawing near!
Our prayer here at the ministry is that we would be about our Father's business right up to the moment He sends Jesus to sweep us into His Presence! We pray that for you too, and that we all would be full of God's love, grace & wisdom to be overcomers in these days & the days ahead. May we be strong & courageous, battling not for victory, but from victory, because Jesus is our life, our hope, our strength.
HE is our very great reward!!! Amen! Come soon Lord Jesus!!!!
In His Forever Glorious Name,
Kathryn
response@kingshighway.org
---
February 2014
Dearest Intercessors,
I love the illustration on the cover of this month's prayer letter.  It   reminds us of the incomprehensible love of our Abba Father, His pure,      unchanging love—Agape.  And notice that the tree is depicted with roots below the ground level, reminding me of the depth of His love, rooted in the the Cross of Christ, from the foundation of the world.   As a popular Christian song proclaims, "Your love is extravagant…"   Indeed, God lavished His love on us through the person of His Son, Jesus, and it is a wondrous thing!!!  A truly wondrous thing!!   AND, your outpouring of love and concern for our precious Nan has been amazing!  Thank you everyone!!!!
Here is an update from Debbie concerning Nan:
The last two weeks have been particularly challenging for her and the ministry.   We have seen God's Hand in every little thing that we have been  going through.
We're asking for continued prayers for our dear Nan.   Several days ago she found out that she has two lesions on her brain that look suspicious.  Nan and her family have chosen the medical route that they believe God wants her on.  Please pray for the doctors and staff that will be     making decisions.
On this journey of Psalm 23, the Lord truly has been her Shepherd and been with her in both the still waters and in the valley of the shadow of death.  And because of her love and faith in Jesus, there are no fears in her tomorrows because she knows God is lighting the path every step of the way.
This journey of understanding God's Hope has been amazing!  She's excited and looking forward to sharing this experience with everyone.   In fact, she told me the other day, "Debbie, I can truly say, in all this tribulation I am exceedingly joyful!!"
TO GOD BE ALL THE GLORY!!!!
In His Majestic Love,
Kathryn
response@kingshighway.org
---
January 2014
Dearest Intercessors,
As Ecclesiastes tells us, indeed, there is a season for everything and a time to every purpose under heaven. We have certainly experienced that here at the ministry in the many years we have been partnering with our Lord in this glorious adventure of the King's High Way Ministries. We rejoice in all the incredible blessings that God has showered on us as well as giving us the privilege to be a part of the blessing in other peoples' lives. To HIM be all the glory!
Nan has finished her season of radiation and continues in her recovery process. She is doing so much better, and she, along with all of us thank you with all our hearts for the many loving prayers you have cried out to God on her behalf. In February she will have another scan to see if there is cancer present in her sinus cavity. We continue to ask God for His miracle of complete healing!
She has sent us the first draft of her new book on Hope and we anticipate a finished publication by early Spring. Please pray our Lord will be glorified through this newest offering from our dear Nan, and that it will be a real blessing to our ministry and to all who read it. Certainly in these last days, we need to spur one another on in Love and Hope. Circumstances in our own country as well as the world scene are mostly in chaos. That's why being anchored in God's love and hope is so vital. It will keep us steady in the storms of life in the days to come.
As we look forward to a new year, some changes have come about here at the ministry which we pray are only temporary. Sadly, financial constraints have necessitated a cut in hours and personnel. We had hoped to avoid this, and along with you, we have earnestly prayed for God's sufficient provision. However, we do believe that He has the best yet in store for us, even though this temporary measure does require significant changes and an added level of trust in The ONE who IS always absolutely trustworthy!
Through the King's Place, our local outreach in Coeur d'Alene, Idaho God has given us the privilege of speaking healing into many lives through His Love and His Word to individuals and troubled marriages. We praise Him for that, but again, it was for a specific season and now God is shifting our focus in a new direction. We will give more details about those changes in future prayer letters.
Change is not always easy, but we trust in our Sovereign God who promises that He indeed, does work all things together for the good of those of us who love Him and are called according to His purpose. So, dear prayer warriors, we cherish your continued prayers for the King's High Way and for each of us as individuals. Knowing that you stand with us in intercession blesses us beyond words and we love each and every one of you! May God bless you in this new year. "The Lord bless you and keep you; the Lord make His face shine upon you and be gracious to you; the Lord turn His countenance upon you and give you peace."
In His Forever Glorious Name,
Kathryn
response@kingshighway.org
---
December 2013
Dearest Intercessors, HOPE—It's the anticipation of something better to come.  It's the expectation of a promise made.  It's part of the trilogy of words in the last verse of 1 Corinthians 13.  It's the Person of Jesus, Himself.  He IS our hope!
Even in the secular world, Christmas is thought of as a time of hope; but for us who are in Christ, we have that certainty as promised in the Holy Scriptures.  And not just a hope we are reminded more of because of the celebration of the birth of our Savior, but a moment by moment hope that is an anchor for our souls.  "But God wanted to make the unchanging nature of his purpose very clear to the heirs of what was promised & He confirmed it with an oath.  God did this so that, by two unchangeable things in which it is impossible for God to lie, we who have fled to take hold of the hope offered to us may be greatly encouraged.  We have this hope as an anchor for the soul, firm and secure." Hebrews 6:17-18  Hallelujah!!!! Especially as we see changes taking place that threaten our personal stability and life as we have known it, we need to encourage one another in hope, because the Holy Spirit testifies in Hebrews 11:27  that what can be shaken, (that is, created things) will be shaken so that what cannot be shaken may remain—Christ, His Body, His Word and His coming Kingdom, the home of righteousness!!!   Oh hallelujah again!!!! We are seeing that all of us in the Body, at one level or another are being subjected to shaking.  And that is one of the reasons why Hope is so important to our standing strong and steadfast as overcomers, regardless of our circumstances and the various trials that we face.   We stand in hope of what has been promised but is not yet seen.  We stand in faith, hope and love—knowing that the greatest of these is love—the love God has for us by sending Jesus to be the propitiation for our sins, and giving us the gift of eternal life with Him. May your Christmas be a rich and beautiful celebration of all that He is—the I AM, our Savior and soon-coming King! In His immeasurable, everlasting love, Kathryn response@kingshighway.org
---
 November 2013
Dear Intercessors,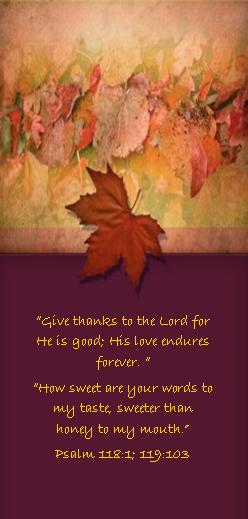 There is so much to be grateful for. As children of God, and the most High King, we are most blessed of all people. And Thanksgiving is not just a one day event that we celebrate, but a joyful, thankfulness from our hearts all year, every day for the great gift of salvation and the promise of eternal life through our Savior, Christ Jesus! As many of you know, our dear Nan faces a very difficult time ahead. If you have not read her update on our website, here is the latest news: The melanoma cancer has returned. A brand new oral chemotherapy is the Dr.'s first recommendation. This particular melanoma may or may not respond favorably to it. We pray it will. Even so, without an outright divine healing, the cancer is in not curable by medical means, only manageable for a time. So we are asking and trusting our Jehovah Rapha for that divine healing that only He can accomplish. May it be so! Nan extends her utmost thanks and love to all of you intercessors for your continual prayers on her behalf. She literally feels them, and experiences God's Presence in a beautiful way as He carries her through this most difficult time. You walk this journey with her as you uphold her before the throne of God in faith and trust. We are all so especially reminded that this world is not our home—we're just passin' through. And we are thankful that Jesus has promised that He will be with us in all that He allows to touch our lives while we are still here on this earth. He can be trusted even when we may not understand. Have a Blessed Thanksgiving everyone! In Christ's Abundant Love, Kathryn response@kingshighway.org
---
October 2013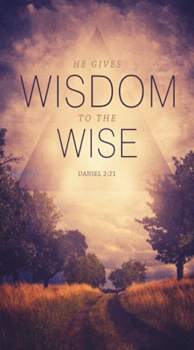 Dear Intercessors, Proverbs 3:13-15 builds on the verse in Daniel on the cover of our prayer letter this month: "Blessed is the man who finds wisdom, the man who gains understanding, for she is more profitable than silver and yields better returns than gold. She is more precious than rubies; nothing you desire can compare with her." And in Proverbs 4:7 we are admonished, "Wisdom is supreme; therefore get wisdom. Though it cost all you have, get understanding." Oh how we need to truly be wise in these days of foolishness and turmoil in our nation, as well as in the whole earth. Of course Proverbs 1:7 makes it clear that "The fear of the Lord is the beginning of wisdom, but fools despise wisdom and discipline." As believers in Christ, we have a holy and reverential awe of who God is—the absolute Sovereign of the universe, Creator and Judge of it all, yet who is so tender and passionate for us that before the foundation of the world he and Jesus agreed on the plan of salvation so that we could be declared righteous through Him and receive the indwelling Holy Spirit. I love what the apostle Paul says in 1 Corinthians 1:26-31 "Brothers, think of what you were when you were called. Not many of you were wise by human standards; not many were influential, not many were of noble birth. But God chose the foolish things of the world to shame the wise; God chose the weak things of the world to shame the strong. He chose the lowly things of this world and the despised things—and the things that are not—to nullify the things that are, so that no one may boast before him. It is because of him that you are in Christ Jesus, who has become for us wisdom from God—that is, our righteousness, holiness and redemption. Therefore, as it is written: "Let him who boasts boast in the Lord" Jesus, himself, is our wisdom from the Father. By grace, we we were chosen, and by grace we cry out for wisdom to walk in and live out the Love, the Agape of our God and Savior. And He will be faithful to give us wisdom because He give us Himself. Amen! May this month be a special time of God's abundant grace and favor in all of your lives. We love you and always thank God for you! With love and rich blessings, Kathryn response@kingshighway.org
---
September 2013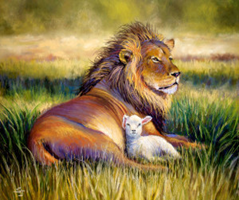 Dearest Intercessors, What a picture! Jesus, the Lion of the tribe of Judah; Jesus, the Lamb of God! And one day soon we are going to see Him face to face as our Eternal King and Heavenly Bridegroom. Oh how we long for that day!!! Meanwhile, we are on assignment! Father has need of us to be the salt and light in a dark world, which, in the natural, is growing darker each day . But by the Spirit, we rejoice, knowing that the return of our Lord is one day closer to fulfillment. Hallelujah!! Here at the ministry, our days are a mixture of great joy as we see and hear of the sweet, amazing and often miraculous answers to prayer and the things our God is doing, as well as the heartbreak of seeing and dealing with so many broken and hurting people. Yet His love and grace are sufficient for us as we reach out to the Body of Christ in their loss, sorrow and at times, despair, to lift up their hearts and spirits and remind them of the unfathomable, unconditional love of God, and the fact "…He has made us accepted in the Beloved." How precious! "I delight greatly in the Lord; my soul rejoices in my God. For He has clothed me with garments of salvation and arrayed me in a robe of righteousness , as a bridegroom adorns his head like a priest and as a bride adorns herself with her jewels. For as the soil make the sprout come up and a garden causes seeds to grow, the Sovereign Lord will make righteousness and praise spring up before all nations." Pray with us intercessors as we trust in the Lord with all our hearts for fresh vision and provision that we may be even more fruitful to share His love, grace and mercy with the Body as well as the unsaved. Your labor of love in intercession is a sweet fragrance to our Father as together we work in His vineyard and watch in expectation as He brings in the harvest! To Him be all the glory! Hallelujah!!! Our blessings and prayers are over you also! Resting in His Love, Kathryn response@kingshighway.org
---
August 2013
My son, if you accept my words and store up my commands within you, turning your ear to wisdom and applying your heart to understanding, and if you call out for insight and cry aloud for understanding, and if you look for it as for silver and search for it as for hidden treasure, then you will understand the fear of the Lord and find the knowledge of God.. (Proverbs 2:1-5) Dear Intercessors, I am reminded by both this photograph and the Scripture above, of just what true treasure really is. One cannot turn on any media source without seeing or hearing commercials for gold as the sure way to provide financial security and assure you will be alright in the economic upheaval of the future. And notice in the far right corner of the little chest there is a golden cow. Interesting. Of course, as disciples of Christ, we know that our true treasure is Christ himself. And that the Word of God is our only true and secure foundation. And the more of the true treasure that we store up within us, the more secure our foundation will be in the day of trouble. AND, the more of God's Word that we store up and live by, the more His love will abound in our hearts, and unlike the wood, hay and stubble that will be consumed at the Bema Seat of Christ, the gold, silver and precious stone of God's love and service done in and through His love, will prove to stand for the glory and praise of our Great God! Your loving intercession, dear ones is a sweet fragrance to our Lord and a treasure stored up for time and eternity. Your prayers make such a difference in the Kingdom of God! Your prayers make such a difference in the lives of so many, and I'd like to share with you a very provocative statement by Christian author Ronald Dunn. "Intercession is not petition. Intercession is position. It is not something we do—it is something we are. It is not an exercise we engage in at a certain time of the day—it is a life that we live." We so very deeply appreciate and bless each and every one of you precious ones in Christ for your love and prayers on our behalf and on behalf of all listed here, and the many ones you pray for in your own circle of influence. May God be greatly glorified through each of your lives! In His Eternal Love and Peace, Kathryn response@kingshighway.org
---
July 2013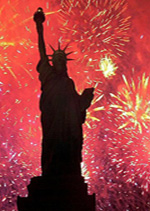 Dear Intercessors, I don't know about you, but as I consider this upcoming 4th of July holiday, known as Independence Day, I feel especially emotional.  I look at the American flags that normally fly in various venues in my fair city and I view them with fresh eyes.  There is a particularly huge one that flies over one of the local car dealerships.  As I passed it the other day, tears welled up in my eyes as I breathed a desperate prayer of mercy to be poured out on our nation.  How long will that flag, the symbol of freedom of speech, of religion, and the pursuit of life, liberty and happiness truly represent the United States as a free nation? Recently, in our own city, an ordinance was passed giving special protection to a particular group of people who claim that they are being unfairly discriminated against.  However, in giving them new opportunities to bring complaints and possible law suits, the rights of religious and conservative people who oppose their lifestyle are being trampled on.  Yet, it seems to be the wave of the politically correct agenda and we Christians are increasingly being labeled as intolerant bigots, who live in a time warp, as we have not caught up with the rest of society and it's "new" morality.   I am reminded, however, through Ecclesiastes that there is nothing new under the sun.  And God is still God and will not be mocked.  So we know that the battle is not ours, but the Lord's.
"As for God, his way is perfect, the word of the Lord is flawless.  He is a shield for all who take refuge in him.  For who is God besides the Lord?  And who is the Rock except our God? It is God who arms me with strength and makes my way perfect;  he makes my feet like the feet of a deer; he enables me to stand on the heights.  He trains my hands for battle; my arms can bend a bow of bronze.  You give me your shield of victory, and your right hand sustains me; you stoop down to make me great.  You broaden the path beneath me, so that my ankles do not turn." Psalm 18:30-36
Oh dear friends!  What words of life and encouragement and  promise!  May this passage renew you in your strength and the joy of the Lord as we pray for our declining nation and with great hope look for His blessed appearing! In Christ's great love and grace, Kathryn response@kingshighway.org
---
June 2013
Dear Intercessors, Nothing refreshes us on a hot summer day like a cold  drink of pure water.  Our bodies were designed for it.  And for the Christian, there is nothing that can truly satisfy our spiritual thirst like the living water of God's own Word.  We were designed  for it! May the Holy Spirit grant us an ever-increasing hunger for the Word of God, and with it understanding and illumination for these last days. "Thy Word is lamp unto my feet and a light unto my path."  Psalm 119:105  Thank you Jesus, that You are the Word made flesh and  the Light of the world !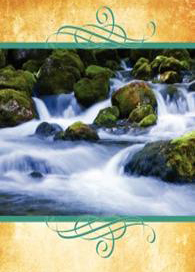 Grace and peace to you dear ones, through our Lord Jesus Christ!  May the Shalom of the Almighty envelop your hearts and minds as you lift up thanks to Him who always causes us to triumph in Christ!  Our desire is to especially encourage your hearts at this time as you intercede before the throne of God on behalf of so many.  We remind you that the  enemy of our souls greatly hates praise, worship and prayers.  And to be honest, by our own experience and a number of reports from others and even some of you, the battle to be     faithful in prayer has become a greater challenge for many. There is no doubt we all know what great power there is in prayer, as we set ourselves aside and seek the mind  of our Lord about the people and circumstances for which we cry out for remedies and blessing.  It is because the enemy knows the power of prayer that we are in such a fierce battle as we move ever closer to our Lord's coming, so for that reason we especially encourage you to intercede for your fellow intercessors.  Trust the Holy Spirit to give you specific direction to pray. We have  married couples, singles, widows, the elderly and many who suffer physically.  Some have children who are not walking with our Lord, or other family members outside of Christ.   Some have financial challenges.  There is no question we all need  to be ushered into the throne room of God through prayer.    Without doubt, we know that the very life of our dear Nan was spared because of the faithful prayers of 1000's on her behalf.  It is glorious to watch God do what only He can do in such a grim situation.  And she is excited to get going again on her latest book, which will gloriously proclaim the Hope that is ours even in the darkest times.  Continue please to pray for her full recovery, and , if God wills, that it would be without chemo or radiation.  What a blessing that would be for her sake! As always, dear ones in Christ, we thank God for you and bless you in Jesus' name. In His gracious love, Kathryn response@kingshighway.org
---
May 2013
Dear Intercessors,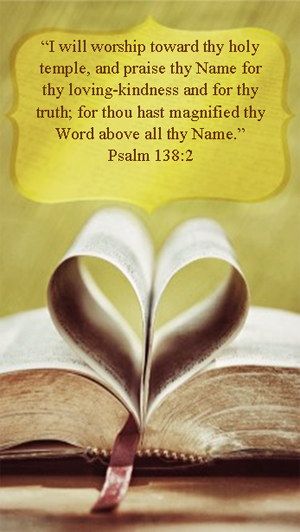 Isn't it wonderfully amazing that Jesus, himself, is the Word?  The Word made flesh that dwelt among us? Thank you Jesus that You are the Ruach Elohim; the Breath of Life; the Living Water; the Bread of Life.  On You we feed.  In You we live and move and have our being.  Praise your holy Name! It is by the Word of God and your prayers, dear ones, that we joyously give praise to our Father for all He is accomplishing in this ministry, and for the sustaining grace He has poured upon Nan as she has traveled through the valley of the shadow of death.  In her profound weakness, God's power has truly been made manifest as she has trusted in His unfailing love and comfort toward her.  And the outpouring of prayers, e-mails, letters, notes & cards for her and for Chuck and their family has been a glorious testimony to them and to us of the Agape that binds the Body of Christ together and brings Him glory.  Thank you, thank you, thank you intercessors  for every prayer, every thought, every expression of love that has lifted Nan to the Throne of God.  It deeply touches her and Chuck, and it touches us as well to depths of our hearts to know she is being surrounded by the love and prayers of so many 1000"s. One day, my friends, when we all are together in the glory of His Presence, all the hardship, heartache and sorrow of this life will be a vapor.  Looking into the eyes of Jesus we will know the overwhelming joy of the completeness of our life in Him!  And with you, we long for His appearing!  Yet, in the meanwhile, He has ministry for each of us to carry out, and he desires for us to be faithful.  May we be about His business with hearing ears and willing, obedient hearts.  To Him be all the glory!!! In His Immeasurable Love, Kathryn response@kingshighway.org
---
April 2013
Dearest Intercessors, Oh the glory of Spring! Here in the inland northwest we are some of the last to see the coming of the new season of life & the beauty that God so lovingly & skillfully designed to lift our spirits after a long winter. We thank you dear ones for the outpouring of love and prayers that have gone out for Nan. She has certainly expressed her heartfelt appreciation for everyone who has called out to our Father on her behalf. The initial surgery went extremely well, and pathology of the borders of the cancer tested clean, which means they got all the cancer! And the grim prospect of having to lose her nose was miraculously avoided by highly skilled surgeons guided by the hand of our gracious and merciful God. The most recent surgery, March 28th for reconstruction also went very well, according to the surgeon. Thank you Abba!!! All glory and praise to you El Shaddai!!! However, Nan has suffered extreme pain in her recovery beyond what she thought she could endure, so please continue to keep her in your prayers! She cannot do without you brothers & sisters. God has been utterly faithful to uphold her. And I cannot help but believe that she understands now more than many of us ever will what Jesus must have endured with the excruciating pain of having his face beaten so badly that he was unrecognizable. She has entered into a level of suffering that has allowed her to behold more of His glory, and we look forward to the insights He has given her as she includes them in her book, Hope, An Anchor For Our Soul. What Jesus did for us on the Cross, dear friends, was a triumph!!! The Enemy thought he had won. But we know the tomb is empty, and by the Word of Truth and the witness of the Holy Spirit within us, we know that one day soon Jesus is coming again. So even though in this world we all are experiencing some form or another of tribulation, we take comfort and refuge in the words of Jesus, himself, "…but take heart, for I have overcome the world." May your own hearts be greatly encouraged today! Amen! With great love and gratitude for your ongoing prayers, Kathryn response@kingshighway.org
---
February 2013
Dearest Intercessors, "If anyone acknowledges that Jesus is the Son of God, God lives in him and he in God.  And so we know and rely on the love God has for us."              1 John 4:15-16. Wow!  Isn't that just the ultimate encouragement? In these days when there is so much uncertainty, we can rest in absolute assurance of our Father's love for us and his promise to never leave us nor   forsake us.  Thank you Abba!  Thank you Jesus!  Thank you Holy Spirit! Father's love, Agape, has been the message from Genesis 1—from the beginning.  And we pray that you are resting in and standing fast in the confidence of His Love regardless of your circumstances or what you see going on around you. Nancy's first teaching book, The Way of Agape, and the message of knowing God loves us unconditionally, and how we are to love God in return, has been the foundation of this ministry and will continue to be.  He gives us the privilege of ministering face to face, over the phone, through e-mails and our website, as well as conference speaking to 1000's each year.  We are seeing lives changed as they grasp how "wide and long and high and deep is the love of Christ, and to know this love that surpasses knowledge—that you may be filled to the measure of all the fullness of God." Without your prayers, financial support, and encouragement, we could not do all that we for the glory of God!  You, dear ones, are such a treasure to us and we wanted to take this special time to once again say so.  We can never overstate how valuable your prayers are to sustain and bless this ministry, as well as all of us who are so privileged to work here.  We in turn, pray for you and ask that God would multiply to you the awareness of His love and Presence, as well as supplying all of your needs according to His glorious riches in Christ Jesus!  And we all say, AMEN!  Blessed Valentine's Day everyone!!! In His Forever and Overflowing Love, Kathryn response@kingshighway.org
---
January 2013
Dear Intercessors, There is little doubt among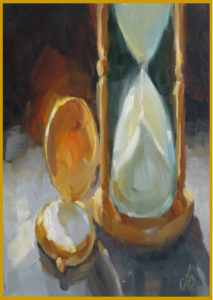 serious Christians that we are living in a season of rapidly advancing "signs of the times". The Middle East is exploding in violence & upheaval. Natural disasters are increasingly of "biblical" proportions, even according to secular news commentators. And the slaughter of precious, innocent children in Connecticut, along with a number of adults committed to those children, makes the words of 2 Timothy 3:1-4 horrifyingly real. Oh Lord God! Grant us the grace to redeem the time you have appointed to each one of us in these days. May our lives exude the love & the fragrance of Christ so that we may touch this sin-sick world with the only redemptive power there is—You and your great salvation! Grant us the grace to remember even in our own distress that You, yourself said would come, to "Be anxious for nothing, but in everything, by prayer and petition, with thanksgiving, make our requests known to you, and the peace of God, (your peace) that passes understanding will guard our hearts and minds in Christ Jesus." Amen! Grant us the grace, amidst the increasing tribulation and advancing oppression in our own nation, to continue fervent in prayer, guarding our hearts against turning cold because of the increase of evil. Grant us the grace to love You with all our hearts and all our souls and all our minds, and to love our neighbor, as you have commanded us. Grant us the grace to pray for those in authority over us according to Your will, even when they represent all that goes against your Word. May our prayers, by your grace and power change their hearts and the direction of our nation, for your glory!!!! Grant us the grace, Father of Lights to be the lights on this earth, shining in the darkness, holding out the Word of Life—the hope of salvation. Grant us the grace to be strong and courageous as we face the uncertain days ahead, knowing that the battle is not ours, but yours, O Lord, and that you have promised to never leave us nor forsake us or suffer us to be tempted beyond what we are able to bear. Enable us Father to remember the words of your servant David from Psalm 62:1-2 "I am at rest in God alone; my salvation comes from Him. He alone is my Rock and my Salvation, my Stronghold; I will never be shaken." Amen! Amen! So, precious brothers and sisters in Christ and faithful intercessors, as we enter into this new year of challenge and change, we pray that your faith is strengthened day by day, and you continue to find that God's grace is sufficient for you in all your ways. May the coming year, dear ones, for you, as well as us and this ministry, be filled with the goodness of our Lord and testimonies of his great love and faithfulness to us as his Body and Bride. In His Steadfast Love, Kathryn response@kingshighway.org
---
December 2012
Dearest Intercessors, "For unto us a child is born, unto us a Son is given: and the government shall be upon His shoulder; and his name shall be called Wonderful Counselor, The Mighty God, The Everlasting Father, The Prince of Peace." (Isaiah 9:6)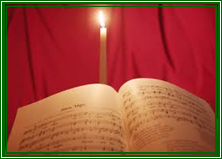 Oh praise God that a day is coming when the kingdom of God will be established on this earth and King Jesus will reign with absolute authority and righteousness. Maranatha!! Even though we have been given over to a second term under a President who does not uphold our sacred Biblical values, we need to intercede just as fervently and even more so that we will courageously stand for true Biblical righteousness and proclaim that Jesus is the hope of the world, not the United States of America as has so often been stated by leaders of both political parties. The troubled economy is only a symptom of the true problem—a turning away from the True God as the Builder of this Nation. Our economy may improve or it may implode, (that is yet to be seen), but the true need is to remember that it is the kindness of the Lord that leads us to repentance. May that be greatly displayed within the Church, and within our Nation in the time we have before Christ's return. We thank you dear ones for the gift of your intercession on our behalf, not just as a sweet savor at Christmas, but all throughout the year. Our ministry could not stand without you. And we love you and appreciate you with all our hearts! Have a most blessed Christmas!!!! In the Name above all names, Jesus, Kathryn response@kingshighway.org
---
November 2012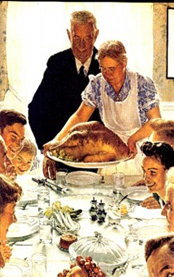 Dear Intercessors, Yes! Praise God from whom ALL blessings flow. Praise Him all creatures here below. Praise Him above ye heavenly host. Praise Father, Son and Holy Ghost. Ah-men. We truly do have so much to be thankful for! God is Sovereign, and he is always worthy of praise! When we have abundance, He is to be praised. When we have little, he is to be praised! He is good and his love endures forever! It is God who sets kings on thrones and who removes them. It is God who establishes nations and also causes them to fall. It is God who knows every hair on our heads and who clothes the lilies of the field and feeds the birds—not one of which can fall apart from his notice. As His children, children of The Most High God, and members of the Body of Christ, what blessing and provision is ours! We may not have all that we want, but He has promised that we will have all that we need! What glorious reassurance in light of all the economic turmoil in the world. A grateful heart, a heart that chooses to be content in it's present circumstances, steadfastly trusting in and praising God, is a heart at peace. And that is what we pray for each one of you as we celebrate this special season of thanks. And with expectation, look ahead to what the coming year holds for us as individuals, families and a nation. We pray for God's exceeding mercy to prevail. "Let those who love the Lord hate evil, for he guards the lives of his faithful ones and delivers them from the hand of the wicked. Light is shed upon the righteous and joy on the upright in heart. Rejoice in the Lord, you who are righteous, and praise his holy name." (Psalm 97:10-12) Remember friends, this world is not our home, we're just passin' through on our way to the city whose builder and architect is God!!! Hallelujah!!! In His gracious and blessed Name, Kathryn response@kingshighway.org
---
October 2012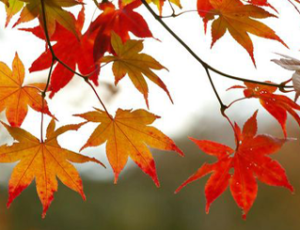 Dearest Intercessors, The changing leaves announce the beginning of the fall season— a dramatic and lovely time of the year. The warmth of the summer is giving way to cooler days and chilly nights and we feel the changes coming with the arrival of the cooler atmosphere. There is a change in the spiritual atmosphere as well. Most in the Body of Christ are feeling a quickening in our spirits as we watch events in our own nation, The King's High Way staff as well as the world unfold. And we are looking up, knowing that our redemption is drawing nearer with each passing day. BUT, Jesus, himself, exhorted us to "work while it is yet day, for the night cometh when no man can work." John 9:4 So we at KHW continue to work, doing all that we believe our Lord has called us to do to minister to the Body of Christ in making true disciples, as well as to share the love and the Gospel to an unbelieving world. But we do need your prayers and encouragement, dear intercessors, more than ever. Taking advantage of the endless possibilities available through the internet, we are working on launching some new internet applications as well as posting some videos on YouTube. We also still maintain a full schedule of ministerial counseling, as well as conference speaking and other venues of ministry. We need continual prayer support as well as financial provision. With the economic downturn, we have experienced a slowdown in the volume of materials going out and contributions coming in. Please keep this need in your prayers. We do believe we are walking in the love and the will of God and He will continue to sustain this small but vital ministry, because we do it for His glory and for the edification of the Body and the salvation of souls. Also, as we face the approaching U.S. Presidential election, may we be fervent in prayer for the nation and leadership, asking that God would accomplish His perfect will in the outcome. And may His mercy prevail. May Christ's sweetest blessings be yours, dear ones, as we celebrate Him as the Lord of the harvest. In His Omnipotent Love, Kathryn response@kingshighway.org
---