Hi Everyone,
I can't believe a year and a half  has gone by since my beloved friend and partner in ministry- Nancy- went home to be with the Lord. Friends of the ministry are continually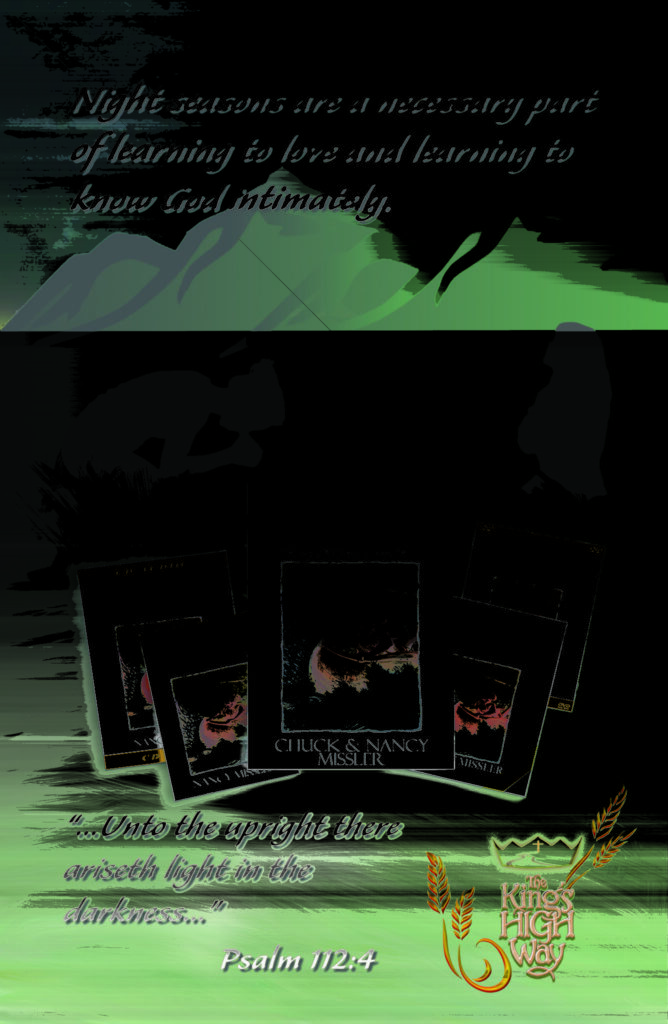 asking and wondering what's happening with Nan's beloved Bible studies.
The King's High Way team is alive and ready to continue spreading the anointed messages and teachings that God gave Nan over the last 30 years of her life. In fact, I truly believe these Bible studies are being revived for today and the future generation of the Church.
Have you been praying about teaching a Bible study this spring? Or maybe the Lord has been speaking to you about mentoring, discipling, or encouraging someone in their Christian walk. We have all the tools to assist you for ministering the Word.
I get the privilege and honor of speaking, praying and encouraging many leaders, teachers, counselors and pastors all over the world. I hear over and over again, the radical changes that took place in their own personal lives, as well as, the lives of those they were teaching or mentoring when they were using any of our materials—because they are God's Word made practical.
If you need direction on where to begin, please don't hesitate to call our toll free number at 866-775-5464 or 208-772-6976 and ask for Debbie. I'm here to help in any way that I can
All God needs is a willing vessel… HE will fill it!
Agape,
Debbie Holland
KHW Director of Ministries
I have been crucified with Christ; it is no longer I who live, but Christ lives in me…Galatians 2:20
---
Prayer Update
Dearest Intercessors,
"…and the greatest of these is LOVE."
Oh how we as Christians need to keep that in our hearts and our minds in this hour in which we live.
As the world continues to unravel, how grateful we are that we live in the ark of safety, who is Christ, under the banner of his Agape. Thank you Father! Thank you Lord Jesus! Thank you Holy Spirit! Nevertheless, don't you at times find as you watch news & read a newspaper or peruse the internet that your flesh gets the better of you as you watch the political antics, the evil plots & plans being fomented & carried out worldwide, the suffering of the innocents, the crushing of human compassion & decency? Yet, as we surrender our frustrations and griefs over to God, we can find peace in the remembrance that He is sovereign and an eternal plan is going forward to the fulfillment of His glory and praise! As we remind ourselves often, this world is NOT our home, we are pilgrims and sojourners.
Knowing that we have been loved from the foundation of the world, and have a heavenly home eternally with the Lover of our souls gives us the hope and encouragement we need to wait, watch and pray with holy expectation.
As we celebrate the Author of Love, Himself, may you be blessed richly and ever so sweetly in His arms of Love.
In Christ's All-Sufficient, Eternal Love,
Kathryn Taylor and the King's High Way Staff