Agape definition:
In the Bible, this word is reserved by the writers to describe the unconditional love that comes from God. In a word, Agape is Jesus.
---

Here's a fun little video we did with Toby Mac's song,
"Love Is In The House".
(used with permission)
---
Love Suffers Long
The first phrase in
I Corinthians 13:4 is translated as either
"Love (Agape) suffers long" or
"Love (Agape) is kind."
If we go back to the original language, Greek, we find that the word is "makrothumeo" (μακροθυμέω).
The Strong's number is G3114.
Thayer's Greek Lexicon gives this definition.
1) to be of a long spirit, not to lose heart
1a) to persevere patiently and bravely in enduring misfortunes and troubles
1b) to be patient in bearing the offenses and injuries of others
1b1) to be mild and slow in avenging
1b2) to be longsuffering, slow to anger/punish
God's Agape Love: Are You Willing?
Video by Nancy Missler, posted on Oct 24, 2013

In this third installment, Nancy Missler explains more about how to know God's Love and how to express to those around us. With several charts and scriptures, she explains how this has unfolded in her own family.
This is taken from an Agape seminar given in New Zealand in 2012. The previous clips are available below.
---
Why Am I So Miserable?
Video by Nancy Missler, posted on Oct 10, 2013

"Where is the abundant life that we hear about?" That's what Nancy Missler was asking. She examines how Christians can end up feeling miserable and missing the abundant life they have been promised; His Agape. There are three things that Nan has found will pull us away from God's path. Matthew 24:12 and Romans 14:23 help explain what is at the core of the problem.
This is the second in a series of videos taken from a weekend seminar on Agape, God's Love. The first one follows next:
---
The Importance of Agape, God's Love
Video by Nancy Missler, posted on Sept 20, 2013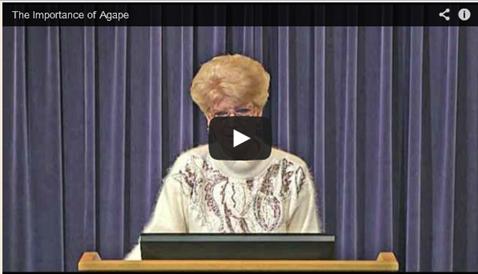 In this video, Nancy Missler explains the central role of Agape, the love of God, in Scripture. She uses 1 Timothy 1:5 to show that Love is the goal of our walk with God, and cites Philippians 3:14 to see that it is the mark of our high calling as believers.
Click here to continue to video Original comments are on that page, too.
---
What is God's Love?
by Nancy Missler, posted on Aug 29, 2013
"Beloved, let us love one another; for love is of God, and everyone that loveth is born of God, and knoweth God. He that loveth not knoweth not God; for God is Love." (1 John 4:7-8)
God's Love is a supernatural Love poured into our hearts the moment we invite Him in to take control of our lives. It's God Himself who comes into our hearts at that moment, and He is that Love! In a very real way, we can say that God's Love is a Person.
This personal Love is what makes Christianity so totally different from all the other religions in the world. Christianity is the only religion where God Himself (who is Love) comes to dwell within each one of us.
A precious story exemplifies this truth. About 15 years ago I read Arthur Katz's book, Ben Israel. Mr. Katz, a brilliant Jewish philosopher and teacher at the University of California at Berkeley, decided to go on his own quest to find God. He literally traveled all over the world to find Him.
While riding on a train in Germany, Mr. Katz happened to sit next to a young Christian girl who had only recently become a believer. They began to talk about God. A few minutes into the discussion, Mr. Katz sarcastically asked the young woman, "What makes you think your Jesus is any different from all the other religions in the world?" The girl simply and lovingly looked at him and said, "Because Jesus is God. He is Love and He lives in my heart."
This response was not what Mr. Katz had expected, and caught him totally off guard. He could not refute her from his intellect. For months, those simple words echoed in his mind… "Because Jesus is God and He lives in my heart."
Finally, Mr. Katz found himself in Jerusalem, Israel. A Jewish Christian befriended him and shared his own testimony. After having much love and compassion bestowed upon him by this Israeli, the Holy Spirit broke down the walls of Mr. Katz's heart and he accepted Christ as his own personal Messiah. The God of the Universe, who is Love just as that young Christian girl had testified, came to live in Arthur's heart.
Read the entire article here.
Agape / Agapao
What's The Difference?
---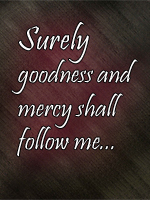 Take the Quiz!
See the verses above and below? Can you remember the full verse for either one?
Do you know the reference?
Give it a try, then look them up.
For extra credit you can come back in a few days and see if you remember!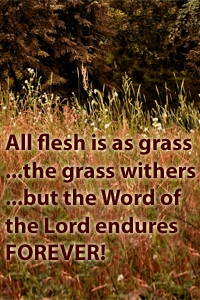 ---
Intercessor Notes
Click here to see our monthly devotional for intercessors.
---
More To Read
What Does It Mean to
Agapao God?
---
Links We Like
Koinonia House
E-sword
Bible Gateway
Blue Letter Bible
Christian News