Hi Everyone,
I can't believe a year has gone by since my beloved friend and partner in ministry- Nancy- went home to be with the Lord. Friends of the ministry are continually asking and wondering what's happening with Nan's beloved Bible studies.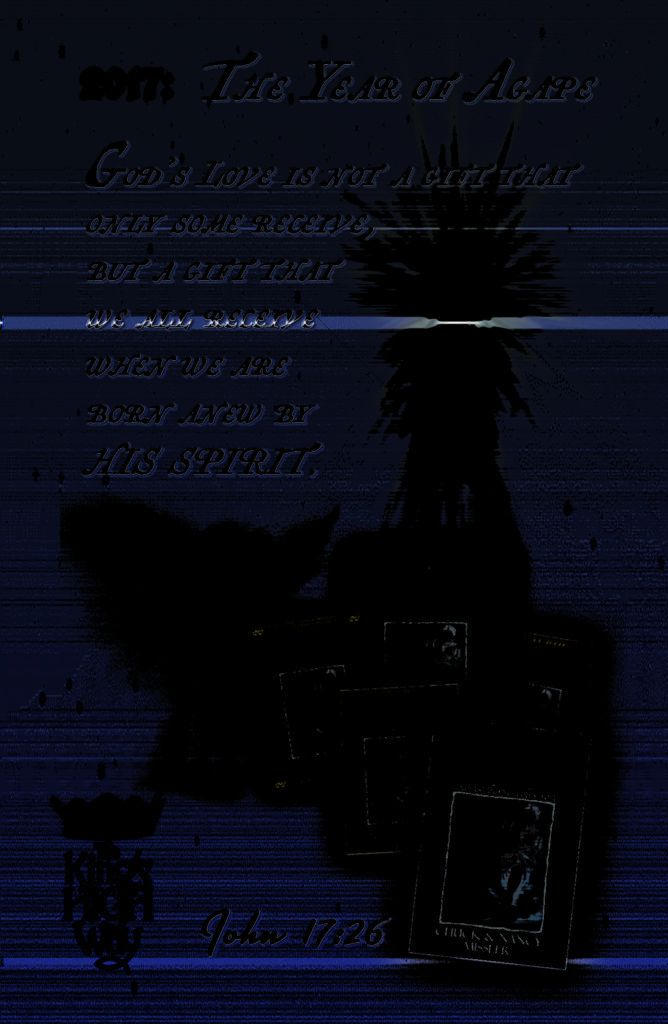 The King's High Way team is alive and ready to continue spreading the anointed messages and teachings that God gave Nan over the last 30 years of her life. In fact, I truly believe these Bible studies are being revived for today and the future generation of the Church.
Have you been praying about teaching a Bible study this fall? Or maybe the Lord has been speaking to you about mentoring, discipling, or encouraging someone in their Christian walk. We have all the tools to assist you for ministering the Word.
I get the privilege and honor of speaking, praying and encouraging many leaders, teachers, counselors and pastors all over the world. I hear over and over again, the radical changes that took place in their own personal lives, as well as, the lives of those they were teaching or mentoring when they were using any of our materials—because they are God's Word made practical.
If you need direction on where to begin, please don't hesitate to call our toll free number at 866-775-5464 or 208-772-6976 and ask for Debbie. I'm here to help in any way that I can
All God needs is a willing vessel… HE will fill it!
Agape,
Debbie Holland
KHW Director of Ministries
I have been crucified with Christ; it is no longer I who live, but Christ lives in me…Galatians 2:20
---
Prayer Update
Dearest Intercessors,
Warmest, loving Christmas Greetings in the name of our Lord and Savior, Jesus Christ! We pray as you anticipate the joys of the season, you are blessed with a fresh and powerfully real experience of the true meaning of the season, and feel the sweet embrace of our Prince of Peace in all that concerns you.
So often we can get caught up in the hustle and bustle of the preparations, extra activities of this special season and the commercialism of it all. So our prayer for you, dear ones, is that you will have a renewed awe of the wonder of that first night of the incarnation of the life of our Lord and Savior—that you will identify with the humble surroundings and the significance of the time and the place that Father chose to bring his Son into the world; that you would be newly awed by the selfless submission of the pre-incarnate Christ to the will of Father to become the Word made flesh who dwelt amongst us, died and rose again to purchase our freedom from the punishment of sin and give us everlasting life with Him in the glories of heaven.
We all know that the blood of Jesus was and always will be the highest ransom ever paid to set a captive free. What a gift!!!! What LOVE!!! What a Savior!!! May our own love for Him increase as we continue to work out (live out) our own salvation with fear and trembling.
As always, dear prayer partners, we want to take time in this final prayer letter of 2016 to thank God upon every remembrance of you! Your love and service to our Lord through your prayers is the sweetest gift we could ever receive of you. The sweet savor of your prayers encircle the Throne and are wonderfully pleasing to God. We in turn ask of Him to meet every need and cry of your own heart according to His perfect will and lovingkindness.
We pray this Christmas season is filled with much joy and blessing for you as we all set this time aside to celebrate Jesus in a special way. To Him be all glory!!! For He alone is worthy— now and forevermore!!
With deep gratitude and Christ's love,
Kathryn Taylor and the King's High Way Staff